In Canada, one in five people are living with high blood pressure without even knowing it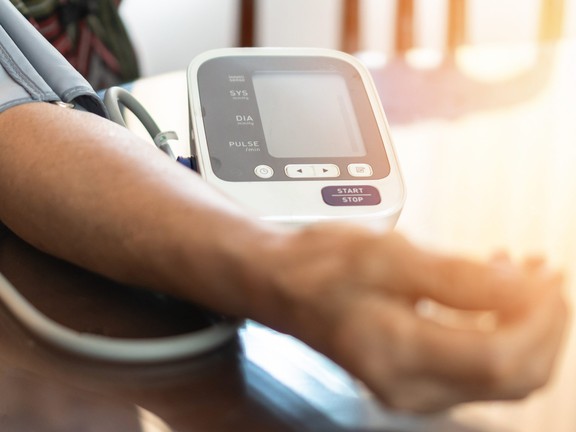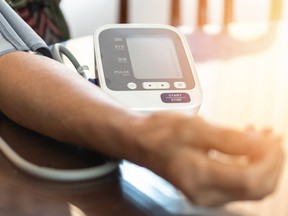 Article content
By Jodi Robinson
Article content
Many will likely glance at this column and think hypertension doesn't apply to them, but the numbers tell a different story. In Canada, one in five people are living with high blood pressure without even knowing it.
Why is this? Unlike many other illnesses, hypertension – also known as high blood pressure – often doesn't have symptoms and sadly goes undetected. So, while heart health may not be high on the priority list, it should be. As a registered dietitian, here are a few simple heart-healthy foods and lifestyle changes to incorporate into our routines. Your heart will thank you.
Foods that your heart will love – When it comes to making changes to your diet, instead of focusing on what should be removed or minimized, look at what you can add.
Article content
Increasing your intake of foods with more heart-healthy nutrients will naturally move your overall diet in a positive direction without making you feel like you are depriving yourself of all your favorite foods.
A heart-healthy diet includes a variety of vegetables and fruit, whole grains, lean proteins, and plant-based proteins.
A simple way to start is by aiming for at least one plant-based meal in your weekly dinner lineup. For example, swapping half of the ground meat in your next homemade burger patty or meatloaf with lentils.
The beating heart of meals? Minerals – Our heart is a muscle, so we should treat it as one. Whether it is through physical activity or through nutrition, there are many ways we can get our heart pumping.
Article content
If you're looking for foods, minerals, such as potassium, magnesium and calcium, can help lower blood pressure and keep your heart strong. Try sprinkling nuts and seeds over oatmeal, salad or pasta for a boost of these heart-healthy minerals.
Do things that make your heart happy – Nutrition is just one part of our overall health and wellbeing. When thinking about our heart health, it is important to look at our lives holistically. Are we getting enough sleep? How are we managing our stress? Can we find time for physical activity?
The bottom line is that our heart is essential to our body's function, so we need to prioritize it. Empower yourself to fit in an activity just for you – like journaling, meditating, or walking – which are good for your heart and mood too.
Article content
Whether you're 20 or 60, it is never a bad time to start taking care of your heart. As a registered dietitian, I provide a range of services, such as virtual or in-store one-on-one consultations, store tours, and recipe ideas.
To learn more, book a 15-minute free discovery call with me at dietitianservices.ca.
Multi-Brane Blueberry Banana Bread
Want to level up your baking game? Try this multi-bran blueberry banana bread. It's packed with heart-health benefits – from fiber in the bran to antioxidants in the blueberries to potassium in the bananas.
Ingredients:
1-1/2 cups PC® Organics Unbleached All-Purpose Flour
1 cup PC® Blue Menu® Fiber First Multi-Bran Cereal
3/4 cup granulated sugar
1 tsp baking soda
1 cup mashed ripe bananas (about 3)
4 eggs
1/4 cup PC® Organics 100% Pure Safflower Oil
1 cup fresh or frozen blueberries
Article content
Instructions:
– Preheat oven to 350°F (180°C). Spray 9 X 5-inch (2 L) loaf pan with canola oil cooking spray.
– In a large bowl, stir together flour, cereal, sugar and baking soda. In another bowl whisk together banana, eggs and oil. Using a wooden spoon, stir the banana mixture into the flour mixture. Do not over-mix. Stir in blueberries. Spoon into prepared loaf pan.
– Bake in center of oven for 50 to 55 minutes or until tester inserted in center comes out clean. Cool in pan for 10 minutes. Transfer to a wire rack to cool completely.
Jodi Robinson is a registered dietitian at Rehan's Your Independent Grocer in Sudbury.